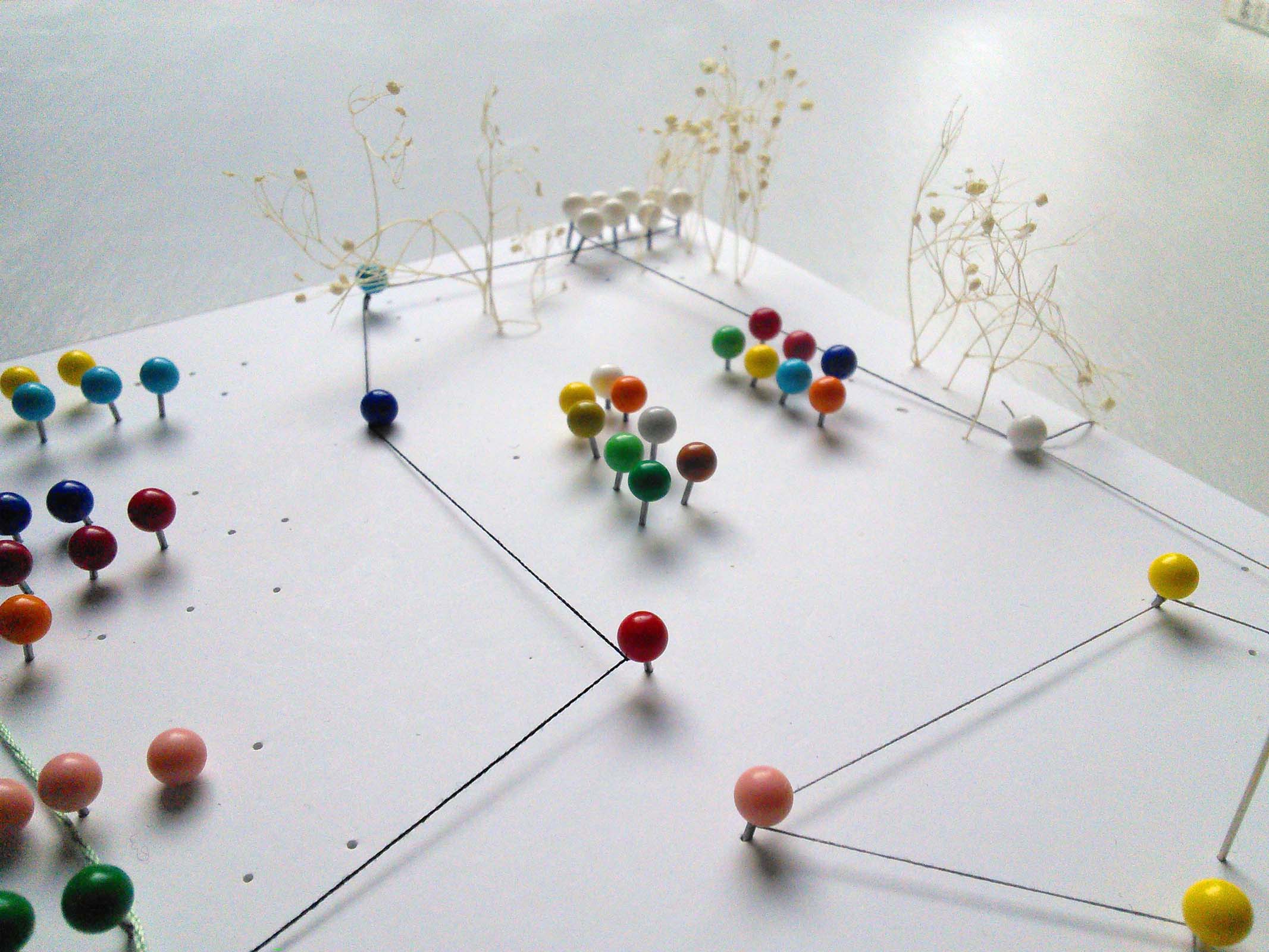 0 1 2 3 4 5 6 7 8 9 10 11 12 >

with Jessica Forrest, Noah Klersfeld, Suzanne Mathew, and Dungjai Pungauthaikan
2015
Working with the Van Alen Institute and National Park Service, we proposed a series of intercon­nected design concepts tying together disparate elements of the visitor experience at Weir Farm National Historic Site, former home of landscape painter Julian Alden Weir and later sculptor Mahonri Young and painter Sperry Andrews. The design encourages self-guided exploration via experimental wayfinding tools, landscape maintenance regimes, and their careful integration with social media, asking visitors to find their own paths through the site and to see it in light of the legacy of experimentation and exploration key to its historical significance.
The wayfinding system is a lightweight, portable series of viewfinders that suggest particular views and paths through the site while avoiding prescribed routes. The waypoints introduce visitors to the environmental con­ditions that were central to the work of the artists that worked here, and allow visitors to capture these phenomena for themselves. A minimal identifier on each of the waypoint prototypes allows for the collection of images from visitors online so that the collected experi­ences begin to create altogether new representations of the site. Coupled with the wayfinding system, a zero-budget landscape strategy redeploys existing maintenance regimes to create a rotating series of constantly updating meadow paths, carve new social spaces into the landscape, and create new opportunities to extend dwindling open-space habitats. Both strategies work to create an ever-evolving visitor experience that responds to changes in site ecology, new interpretation strategies, and asks visitors to see the site through a different lens each time they return.
Project Team: Will Gant, Hua Gao, Ronak Hingarh, Daejeong Kim, Yin Lu, Tida Osotsapa, Mengcen Shen, Emily Yen
Weir Farm Year Round has received generous additional support from the Rhode Island School of Design Departments of Architecture, Landscape Architecture, and the Division of Graduate Studies.