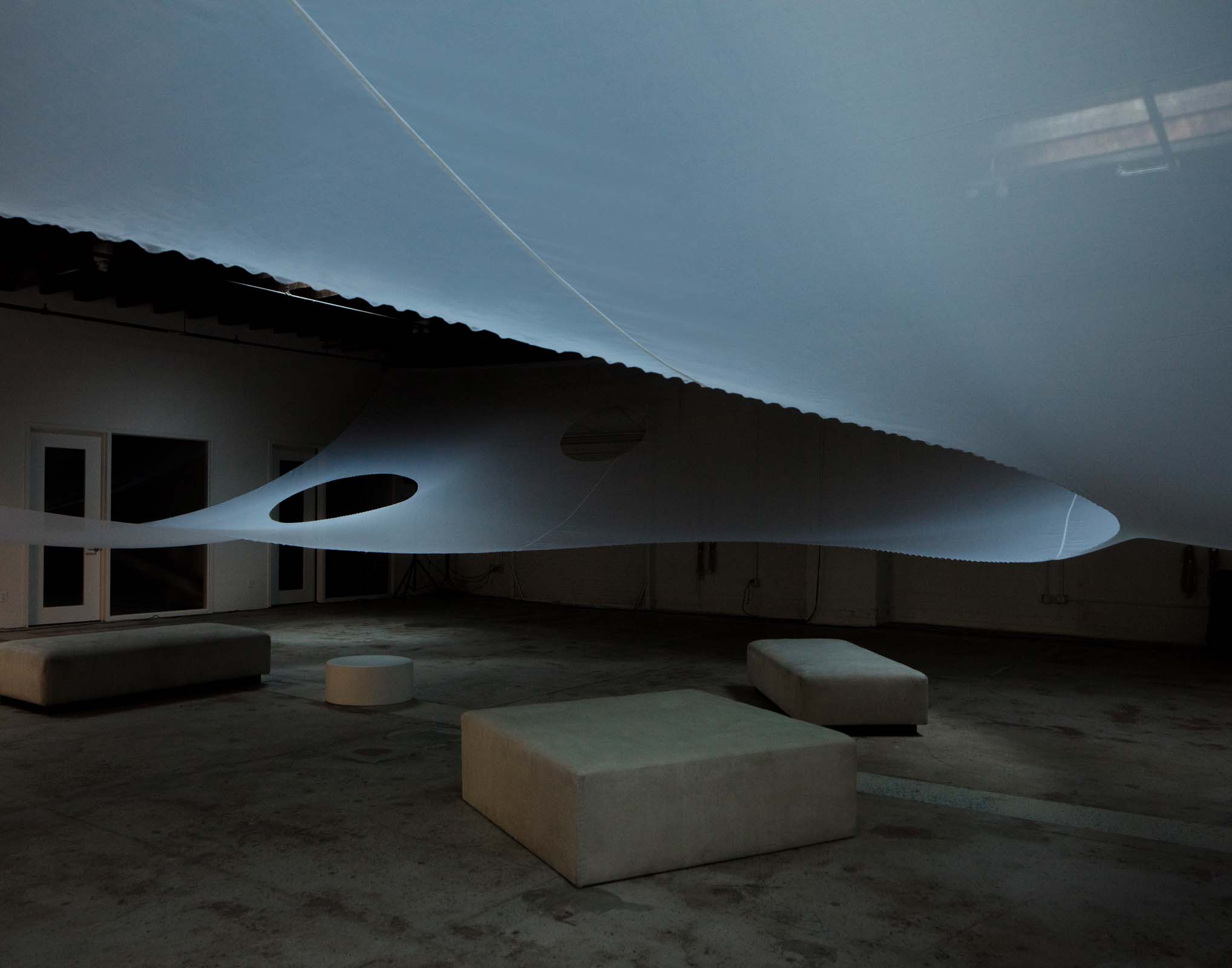 Photo by Naho Kubota.

Installation
2016
An oversize textile hangs within the industrial warehouse: a floating tabula rasa. The lightweight fabric hangs in a subtle catenary shape, creating new spaces and environments without the construction of a single wall. Monumental voids cut into the fabric lightly define rooms within the larger space, while a careful choreography allows the textile to animate between states twice during the night: from a low-lying plane that clears the space to floating overhead canopy - and back again.
Table's Clear was an installation for the Architectural League of New York's Beaux Arts Ball 2016.
Project team: Chris Beck
Engineering: Brett Schneider
Fabrication: Gerriets International
Lighting: Wild Dogs International
Installation team: Pamela Funes-Montaldo, Daejeong Kim, Trevor Knebel, Michael Perles, Noah Klersfeld, Brandon Wang