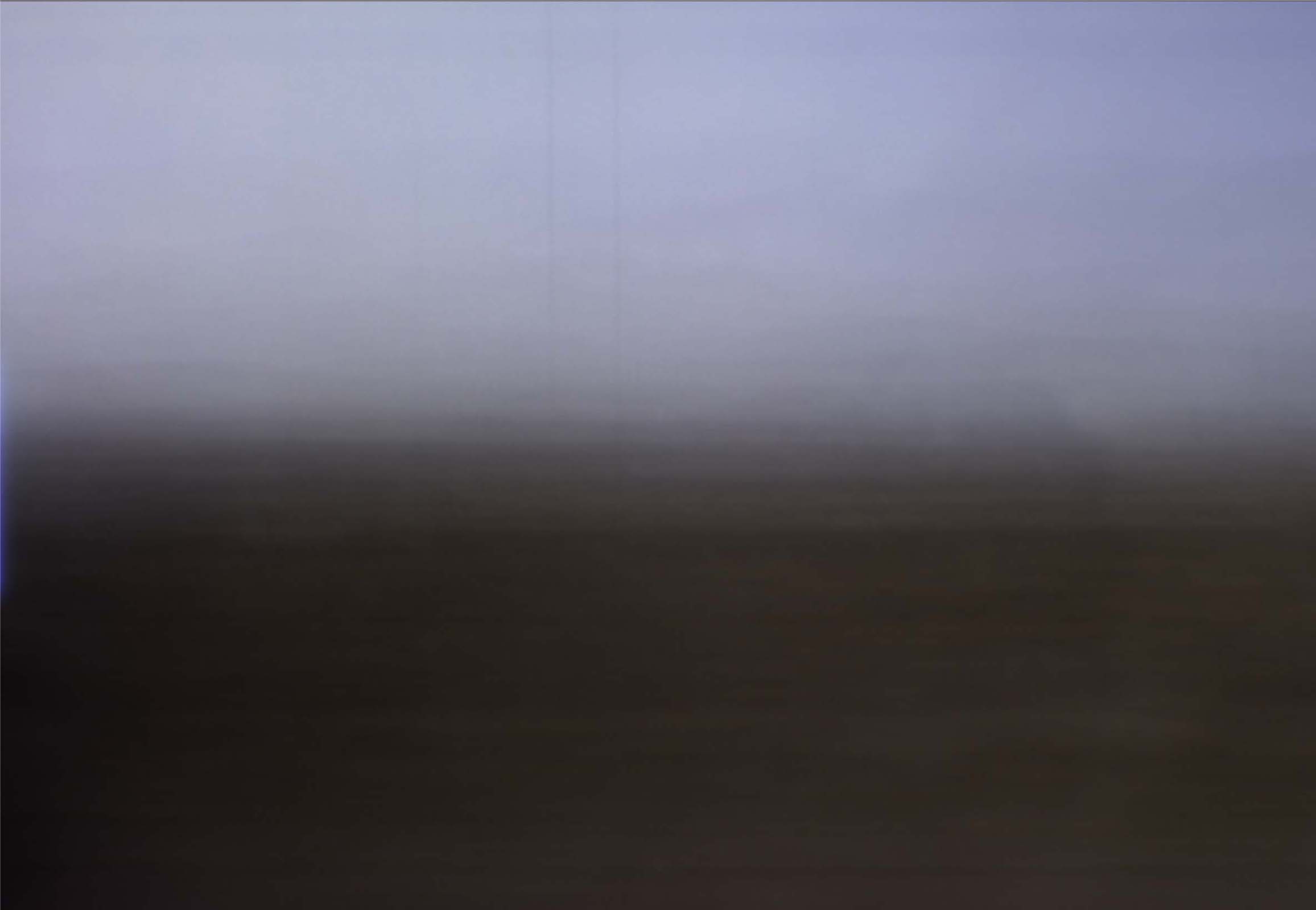 I-80 average view south, Rock Springs to Laramie

2010
autotimelapse is a series of short films inspired by the John McPhee series Annals of the Former World, which he envisioned as "a geological cross-section of North America along Interstate 80." Preparing for a cross-country car ride we asked a similar question: what would a photographic cross-section of North America look like? The videos presented here are intended as a first take.
The first film documents a trip along the entire length of I-80 traveling west from New Jersey to San Francisco. The left pane looks south and the right pane looks north, each view capturing one frame per minute [or approximately one frame per mile]. In this instance the film is played back at a standard speed of 18fps. The result is a wall-eyed experience of the journey compressed into one minute forty-one seconds. The primary object of this experience is not any single grand view but a stereoscopic horizon line shifting subtly up and down, in and out of view. The only recognizable objects are the icons of the American landscape: snow-capped peaks, the Bonneville salt flats, and cars in the next lane flickering by.
The second film documents a similar journey down the Pacific Coast Highway from San Francisco to Los Angeles, capturing four frames per minute. Only the view west is presented, showing the ocean and the intervening landscape as it passes by. The film slows as it approaches Los Angeles, as heavier traffic causes the repetition of certain views for many frames in succession.
autotimelapse was shot in Kodachrome 64 Super8mm using a camera on electronic timer.
It was exhibited at the Van Alen Institute in 2011.